Shannon Pace Brinker, CDA is a national and international speaker, published author and practicing dental assistant for over 30 years. She has published over 200 articles in regards to Clinical Application and taught thousands of dental assistants across the US and Canada. She has her own publication for dental assistants "From Our Side Of The Chair" ®. She has started one of the first online platforms designated for dental assistants called the Academy of Chairside Assisting®.
Shannon and her team of dental assistant trainers have taught over 60,000 dental assistants over the last six years on clinical application for the dental assistant.
Shannon has taught at the Nash Institute, Dawson Academy, and Spear Education, instructing through both lectures and hands-on programs.
Shannon has a column in Dental Product Report for team evaluation of dental products and materials.
Shannon has an impressive list of awards and accolades.
A few are noted below: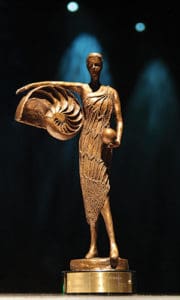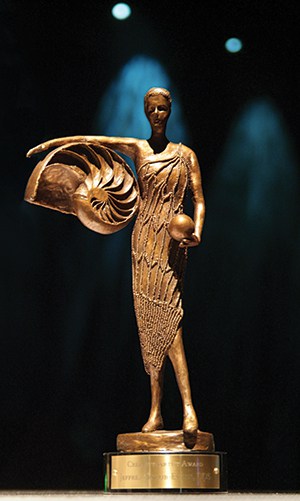 About the Evy
Oscar? Oscar who? At the American Academy of Cosmetic Dentistry, excellence is recognized with the Celebration of Excellence award, more commonly known as the Evy. The Evy moniker and the statuette's design both have significance founded in the history of the Academy and in the fundamentals of cosmetic dentistry.
To bring you up to speed, here are ten little known but important facts about the Evy :
The Evy statuette was designed and sculpted by the late Dr. Jeffrey Golub-Evans who, in addition to being an AACD member and past President, was an award-winning artist.

Evans drew inspiration for his design from classical mythology, but ultimately selected a female form in the Art Deco style. According to Evans, "The AACD has moved from the age of 'traditional' dentistry into what I think of as the 'Design Era' —the stylistic, modern age of dentistry. The Art Deco era represented a high point in modern style, in elegance, and in beauty; and our cosmetic dentistry is also elegant, functional and decorative." Dr. Jeffrey Golub-Evans crafting the Evy