Shannon Pace Brinker, CDA CDD ACE
Founder and CEO
Shannon Pace Brinker, CDA is a national and international speaker, published author and practicing dental assistant for over 25 years. She has published over 300 articles in regards to Clinical Application and taught thousands of dental assistants across the US and Canada. She has her own publication for dental assistants with a partnership of Schein Dental called "Side by Side." She is the owner of ACA and started one of the first online platforms designated for dental assistants called the Academy of Chairside Assisting®.
She has taught over 2,000 classes on dental assisting techniques and has taught over 60,000 dental assistants over the last 6 years alone. In addition, Shannon has taught at the Nash Institute, Dawson Academy, and Spear Education, instructing through both lectures and hands-on programs. Shannon has a current column in Dental Product Reports for team evaluation of dental products and materials.
Jean Ocasio, CDA ACE
Director of Education
Jean Ocasio, C.D.A., BsBA, M.H.A. has been serving the greater Orlando area in the dentistry field since 2005. His vast knowledge of dentistry procedures and the ability to provide in-depth training for his dental assistant team eventually led to the role of the office manager forthe Advanced Esthetic Dentistry 2017. As an office manager, he continually seeks to evolve in his knowledge of dentistry and enhance his skill set as he leads dental assistants and treatment coordinators to embrace the ever-changing landscape of dentistry. As an active member of the dentistry community, he enjoys sharing his expertise with area dentistry institutes and providing on the job training sessions for other local dentist offices.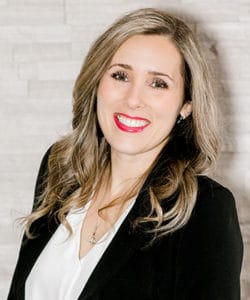 Pam Kovar, CDA ACE
Digital Training Specialist
I have been a dentalassistant since 2003. I completed every EFDA course offered in the state of MO a few years after I started dental assisting. I am in charge of the care of our 1000+ Invisalign patients. I manage and assist in our extensive surgical and cosmetic cases. I also am the program administrator and instructor in the Cherry Hill Dental Program of Dental Assisting. I am passionate about making a difference in patients' lives. I feel like I make a difference daily, which is what keeps me motivated in dentistry.
Tomas Saucedo, RDA
Lead Practice Coach
Tomas Saucedo has been a Registered Dental Assistant since 1993. He knew instantly that his passion was to help people improve their smiles. Tomas has a vast knowledge of dental procedures, which has allowed him to provide in-depth dental team training. Currently, Tomas is the Director of Digital Integration, Practice Coordinator, and Office Manager for the Encino Dental Health and Cosmetics team. He also is a Lead Clinical Trainer for the Academy of Chairside Assisting and Contemporary Products Solutions (C.P.S.) where he teaches dental organizations across the country.
Amber Black, RDA ACE
Educational Development for the Orthodontic Practice
I have been in the dental field since 1998. I am a Registered Dental Assistant (RDA) and a licensed Orthodontic Assistant (OA). I have worked in Orthodontics my entire dental career. Seeing our patient's self-esteem improve and becoming part of their smiletransformation is very rewarding. I love every aspect of my work from Treatment Coordinating to working chairside.