Tomas Saucedo, RDA
Tomas Saucedo, RDA has been a Registered Dental Assistant since 1993. He knew instantly that his passion was to help people improve their smiles. Tomas has a vast knowledge of dental procedures, which has allowed him to provide in-depth dental team training. Currently, Tomas is the Director of Digital Integration, Practice Coordinator, and Office Manager for the Encino Dental Health and Cosmetics team. He also is a Lead Clinical Trainer for the Academy of Chairside Assisting and Contemporary Products Solutions (C.P.S.) where he teaches dental organizations across the country.
Jean Ocasio, CDA
Jean Ocasio, CDA, BsBA, M.H.A. has been serving the greater Orlando area in the dentistry field since 2005. His vast knowledge of dentistry procedures and the ability to provide in-depth training for his dental assistant team eventually led to the role of the office manager for the Advanced Esthetic Dentistry 2017. As an office manager, he continually seeks to evolve in his knowledge of dentistry and enhance his skill set as he leads dental assistants and treatment coordinators to embrace the ever-changing landscape of dentistry. As an active member of the dentistry community, he enjoys sharing his expertise with area dentistry institutes and providing on the job training sessions for other local dentist offices.
Brenda Kirken, CDA RDA
I have served the dental profession for over 35 years as a patient care coordinator and clinical assistant, fully certified by the Dental Assisting National Board (DANB) and registered by the State of Michigan for expanded clinical duties (C.D.A., R.D.A.). I am an adjunct instructor at University of Detroit Mercy School of Dentistry, at the Department of Restorative Dentistry, where I teach third- and fourth-year dental students in a clinical setting.
Ewa Bujalski, CDA
Ewa Bujalski, C.D.A., has been serving the community of Charlotte, North Carolina as an expert dental assistant. As a certified dental assistant, she both worked and helped to train others at the Nash Institute, honing her skills throughout the years while striving to learn the constantly changing techniques and methods in modern dentistry. In 2014 she joined the practice of Dr. Robert Lowe, ensuring she would be at the forefront of an ever-growing technologically savvy field. As an active member of the Dental Assisting National Board, Ewa also spends her time teaching or speaking on behalf of Contemporary Product Solutions.
Amber Black, RDA
I have been in the dental field since 1998. I am a Registered Dental Assistant (R.D.A.) and a licensed Orthodontic Assistant (OA). I have worked in Orthodontics my entire dental career. Seeing our patient's self-esteem improve and becoming part of their smile transformation is very rewarding. I love every aspect of my work from Treatment Coordinating to working chairside.
Geri Holmes
Geri started her passion and dedication to dentistry 25 years ago. She received her certification in dental assisting from Tulsa Technology Center in 1991.
She is currently the clinical supervisor/lead assistant for Kenneth Garner D.D.S.; he owns three practices, Sooner Dental Care (General and Cosmetic Dentistry), Kids Dental (Pediatric/Sedation Clinic), and T.M.J. Tulsa (O.B.I. Dentistry Optimal Biology International, Bio Esthetic Dentistry).
Krystal Meyers, EFDA
Krystal Meyers, EFDA has earned a wealth of knowledge and experience from her 18 plus years in dentistry. Krystal's love of learning and dynamic "get-it-done" attitude has created the foundation for her continued success. She began honing her dental assisting skills in oral surgery then moved onto orthodontics. She then eagerly welcomed the change to a premier restorative practice where the complex challenges continue to inspire her. As an Expanded Functions Dental assistant and a Certified Dental Assistant, Krystal continues to raise the bar by mastering new technologies, including Invisalign, ITero and Cerec Digital Impressions, Digital Dentistry, Dental Sleep Appliances, and Digital Photography. And, she does this while creating a deep and genuine connection with every patient. Krystal is an EFDA, C.D.A. at the practice of Nick D. Gravino, D.D.S., FAGD in Bay Village, OH.
Lashae Steele, CDA
LaShae Steele, began her dental journey with Dr. Myles Preble in 2005 and has loved every minute! She moved to North Carolina and joined the Supremia Team with Dr. Suh in 2008 and has grown leaps and bounds.
She received her C.D.A. in 2008 from the DANB and has experience in all aspects of Dental Assisting, Treatment Coordinating, Office Managing, Professional Relations, and Marketing. LaShae began teaching as a dental trainer in 2014 for A.C.A. and has thoroughly enjoyed connecting with other dental professionals. Her true passion is cultivating relationships with others and making a difference in their quality of life.
Laura A. Perzinski, CDA, B.A., TC
Laura Perzinski, CDA has worked in the orthodontic dental industry for 13 years as a certified dental assistant in the state of Colorado. I went on to pursue a B.A. in psychology from the University of Colorado. I've always worked in an orthodontic office and am now a treatment coordinator at an orthodontic office in Denver, CO, for Dr. Bryan Williams.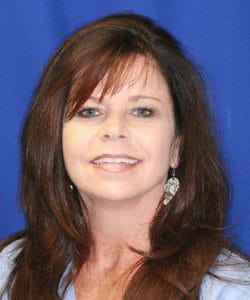 Melonie Wallace, CDA
Melonie Wallace CDA, initially born in Alabama, is now a native of South Carolina. She is happily married and has four beautiful girls. Melonie enjoys running, exercising, and spending time with family. She is a dedicated member of her church and has a passion for helping others.
Melonie began her career in dentistry in 1999 when she joined Clover Family Dentistry. Since then, she has helped meet the dental needs of the local community, as well as traveled with her dentist multiple times to Turkey and Kenya to meet their dental and spiritual needs.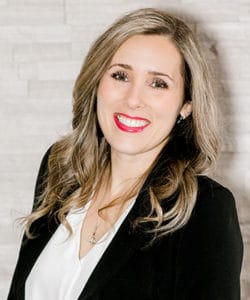 Pam Kovar, RDA EDDA
Pam Kovar, RDA EDDA has been a dental assistant since 2003. I completed every EFDA course offered in the state of MO a few years after I started dental assisting. I am in charge of the care of our 1000+ Invisalign patients. I manage and assist in our extensive surgical and cosmetic cases. I also am the program administrator and instructor in the Cherry Hill Dental Program of Dental Assisting. I am passionate about making a difference in patients' lives. I feel like I make a difference daily, which is what keeps me motivated in dentistry. I am married to my high school sweetheart, Bryan. We have four beautiful kids: Kannon, Kinley, Kourtlyn, and Kamdyn. We spend much of our time involved in our local church, teaching kids. One day we plan to adopt our 5th and final child. We look forward to that day!
Pauline Nelson, CDA
I have been a Registered Dental Assistant since 1997. I have worked for Dr. Mark Holt, in Roseville, CA, as an orthodontic assistant since 2000. My favorite part of my job is to see how our patients grow and change over the years. They start so young, and then they end up taller than me! It's amazing!
I started working as an orthodontic records trainer with Contemporary Product Solutions in 2014. I travel around the U.S. and train other dental auxiliaries on how to take great P.V.S. impressions, Place attachments, Take amazing photos, and how to use the Itero Scanner.
Sandy Yanes, CDA
Sandy Yanes, CDA Since 1972, has found the love for dentistry and making people feel comfortable. To begin her career in the dental profession was when we wore no masks or gloves! Going to the dentist isn't something most people love, and she found that she enjoyed the challenge of changing their minds. Sandy has always loved meeting people and making them feel comfortable. In 1972, Sandy worked for three different dentists. Eventually, Dr. Chamberlain told her she needed to become a certified dental assistant. He called the School of Dentistry in Chapel Hill and got her into the assistant's program. Sandy earned her C.D.A. with honors in Orthodontics. For the next 17 years, she worked in Ortho until leaving for Italy, where she took time to home school her three children.
Ariela Myler, EFDA
Ariela Myler, EFDA worked alongside and learned from prominent dentists in her community, Dr. Goger, Carl and Walker for 13 years. She has vast knowledge in all aspects of dental assisting and loves to learn. From simple procedures to full mouth reconstructions, Invisalign, and more. She loves dentistry, but painful experiences from her youth in Albania, helps her see her patients through compassionate eyes. She loves to help other assistants by teaching and training through A.C.A. with Shannon and the team!
Her and Weston have four beautiful children; they are active in their faith and love spending time together.
Susie Tschetter, CDA
Susie Tschetter, CDA has over twenty years' experience in dentistry and is a Registered Dental Assistant, R.D.A., a DANB Certified Dental Assistant (C.D.A.), as well as a Certified Dental Practice Management Administrator (CDPMA). Susie has assisted in all aspects of general and specialty dentistry from chairside to the front desk to the dental laboratory. She has ten years' experience assisting in an orthodontic practice, which incorporated Invisalign. Susie currently works as a chairside assistant for McCook County Dental with Dr. Mary Langrock in Salem, South Dakota. Susie has shared her dental knowledge through teaching the Dental Assisting Apprenticeship for five years at Southeast Technical Institute in Sioux Falls, South Dakota. Passionately dedicated to providing dental health to all, Susie volunteers with ServingHIM (Healthcare International Ministries) and, since 1998, has served on over twenty-five international mission trips to Russia, Romania, Nigeria, Moldova, India, Cambodia, Indonesia, and Jamaica.
Kristen Cox CDA
Kristen Cox is a Virginia Beach native that began her dental assisting career in 2006. She started at a general dentist office then decided to further her job at a well known Endodontic practice. In 2011 she got the fantastic opportunity to join the practice of Dr. John Cranham. He is an internationally recognized speaker and teacher on smile design, contemporary occlusal concepts, treatment planning, digital photography, and much more. She has learned and grown exponentially, working beside him for nine years. Kristen especially has a love and appreciation for dental photography. Learning and teaching alike are what speaks to her! Her passion is helping other dental assistants further their knowledge and careers in any way she can!
Michael Panaccio EFDA
Michael Panaccio, EFDA has been an EFDA Dental Assistant since 2012. Michael loves using his vast knowledge of dentistry to assist his patients. He is always ready and willing to help. Currently, Michael is working alongside Dr. Ross Enfinger in Orlando, where he uses Cerec, Cone bean, and a 3D printer daily. Over the years, Michael has consulted in conducting in-office training, guest speaking, live demos, hands-on dentistry courses, and helps manage local dental study clubs.